I have decided to run an auction for charity.
On offer is a Peterson 106 Spigot (silver) - Red Spray Finish. The pipe is lightly smoked, perfect condition, no teeth marks etc.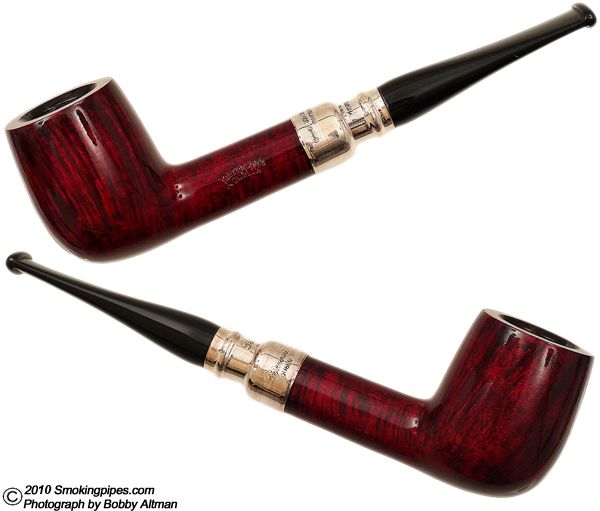 It can also be seen here
http://www.tobaccopipes.com/peterson-sp ... -fishtail/
I will run the auction for a month, and the highest bidder wins. I will cover postage charges. Once the winner has received the pipe, I will be expecting the winner to make a donation to the charity of his/her choice (to the value of the winning bid). We are working on a "good faith" basis here. Obviously if the winner is a new member with only one post to his name, I will be asking the other bidders, the best course of action to follow .....
Maybe it would be a good idea if the bidders state the charity that the funds will be going to, when placing bids.
I will endeavour to take, and post, some photos of the actual pipe over the weekend - but don't expect good results. My photography skills are non existent. All I will say is that these Red Spray finishes darken with age, and the pipe on offer is slightly darker than the one shown on the link above.
I am auctioning the pipe as it is a large pipe (for me), and having received the Ferndown T&P POY I no longer smoke this pipe.
Also included will be two 50g pouches of tobacco - one of St Bruno Flake, and one of Condor Long Cut.
The auction is open worldwide - I am expecting that a US bidder will win actually. (Being a largish pipe and the tobacco also on offer).
So there it is. I know that all of us like a bargain, but come on guys, let's try and raise a few bob for a worthwhile cause.