Ferretti Astoria with factory stem.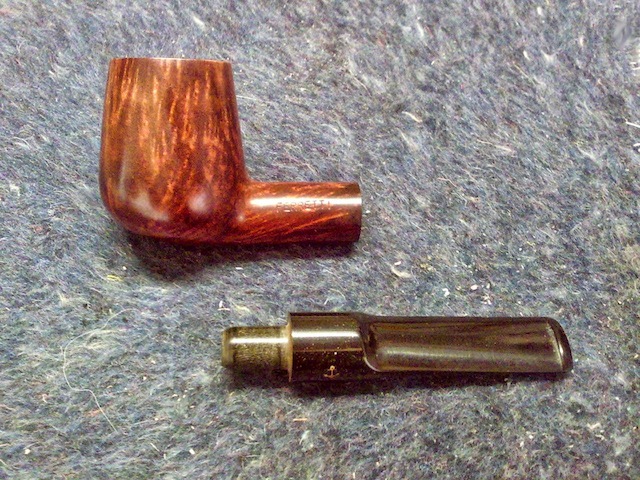 I put an insert to the shank, i added a bronze band and a new stem.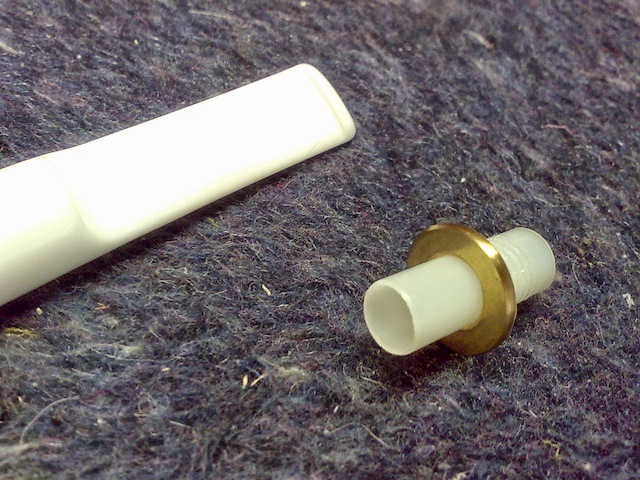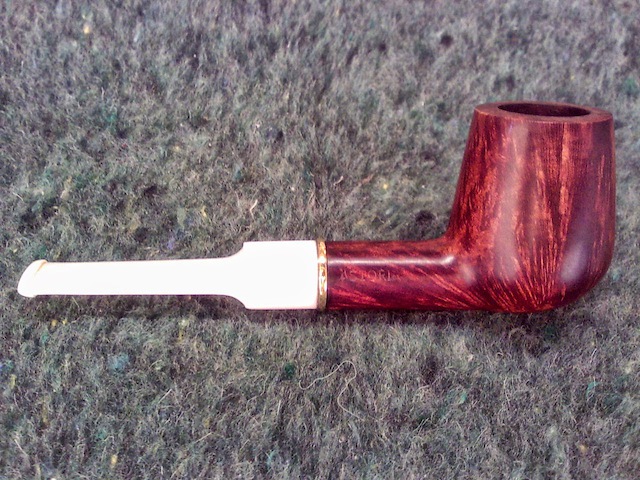 Many photos from the whole procedure step-by-step is here:
http://pipe-smoke.blogspot.gr/2010/02/5.html
Scroll down to the:
M5-20
pipe.
I hope that you will like the new appearance.Ladies and Gentlemen thank you for watching!