Ferretti Astoria, i decided to rusticate that pipe and add a ring in the mouthpiece.
Below is the result, i have done some mistakes in paint work, in future project like this i hope i will manage to do things better.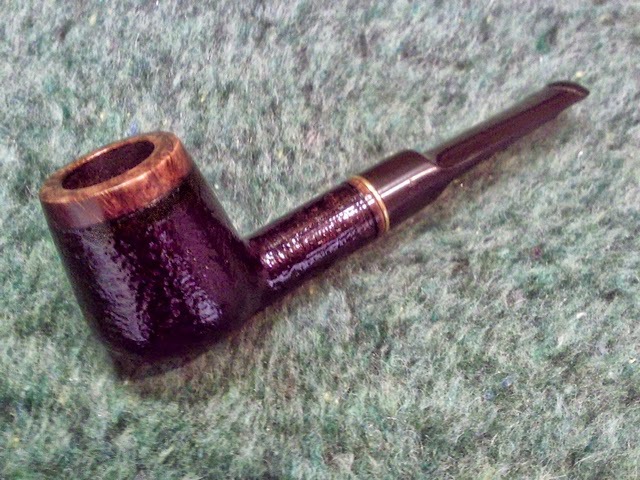 You can see the whole procedure here:
http://pipe-smoke.blogspot.gr/2010/02/6.html
The code for this pipe is:
M6-18
Ladies & Gentlemen thank you for watching!