I bought this Ferretti but when the pipe arrived i saw that the connection between shank and tenon wasn't right. Both were not properly aligned so i work a little bit on that plus the colour tone.
Here is the result.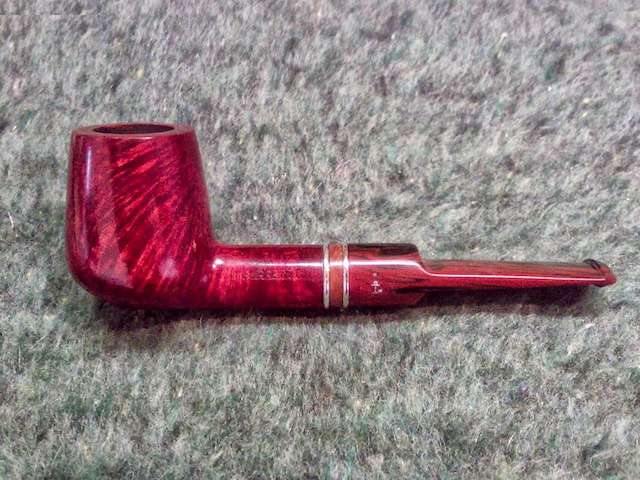 You can see the procedure here:
http://pipe-smoke.blogspot.gr/2010/02/7.html
The pipe is
M7-1
Ladies & Gentlemen thank you for watching!