Saw this before but exercised some uncharacteristic restraint. Then smokingpipes.com had another 15%-off-estates sale and I bit the apple.
Looks a little smaller than I like but not deal-breaker so. I'm also a really bad judge of size and tend to always be surprised when I open the box.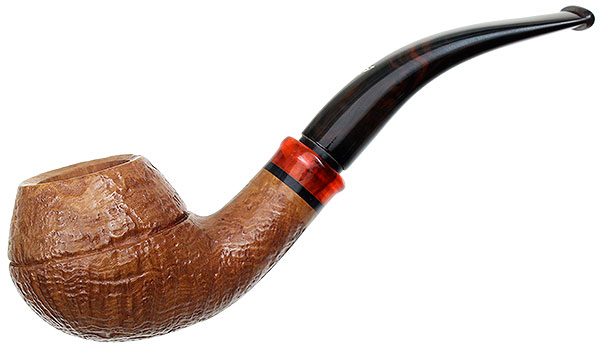 Product description from the page:
Though rather Apple-esque of profile, this Viprati offering wears a distinct beadline about the equator of its bowl, leading the eye to a slightly beveled rim, and placing the shape well within the realm of Rhodesian. With a warm sandblast paired to a colorful acrylic mount and cumberland-colored acrylic stem, the composition is both warm and playful. The best part: it's unsmoked.